Contractor with Revoked License and Husband Returned from Arizona to California to Face Dozens of Criminal Charges
---
Prosecutor urging other possible victims of sunroom scheme to come forward after arrests in Arizona
SACRAMENTO – A California contractor, whose license was taken away, and her husband may have thought moving to Arizona would save them from having to answer for hundreds of thousands of dollars they allegedly took from unsuspecting homeowners in a sunroom scheme.
Constance Ruth Gabriel (51) and William Ernest Gabriel (65) were both returned to California this morning after their being arrested on August 9, 2018, at their home in Maricopa, Arizona by Pinal County Sheriff's Office deputies. The arrests came after a Santa Clara County Superior Court judge signed criminal arrest warrants with bail amounts set at more than $580,000 for each suspect.
The couple will now face at least 79 charges, including 33 felonies. The felony charges are for grand theft (Penal Code (Pen) §487(a)) and elder abuse (Pen Code §368(d)). Also included are aggravated white collar enhancements because the two allegedly took more than $500,000 from victims and damaged or destroyed property with a value exceeding $200,000.
The charges are related to a CSLB investigation of home improvement jobs the couple took in the San Francisco Bay Area under the company names Sunrooms America, Inc. (CSLB #1009268), Sunrooms America Direct (CSLB #950078), and Gabriel Construction Company (CSLB #1004259).
It's alleged that the two stole more than $855,000 from at least 33 victims in a scheme to contract for the construction of sunrooms. In most cases, the two collected illegally large down payments, then either never did any work or did very little work before abandoning the jobs. Earlier this year, the Contractors State License Board revoked the three company licenses based on the same investigation.
"Contractors should never think that leaving California frees them from facing the consequences of their law-breaking actions here," said CSLB Registrar David R. Fogt. "Our law enforcement partners in Santa Clara County and Pinal County, Arizona share CSLB's commitment to consumer protection and worked closely with us to make this arrest."
"The Pinal County Sheriff's Office will always support any agency that needs help getting criminals off the streets," said Sheriff Mark Lamb. "Our deputies worked hard to track down and arrest Mr. and Mrs. Gabriel and are thankful we're able to bring justice to their victims."
Both Constance and William Gabriel are scheduled to be arraigned tomorrow (August 31, 2018) at either 9:00 a.m. or 1:30 p.m. in Courtroom D-23 at the San Jose Hall of Justice, 190 W Hedding Street, San Jose, CA 95110 (MAP).
The Santa Clara County District Attorney's Office believes it is likely more people fell victim to this sunroom scheme. Any possible victims are encouraged to contact Santa Clara County District Attorney Bureau of Investigations Investigator Dave Hewitt at (408) 808-3713.
The Contractors State License Board operates under the umbrella of the California Department of Consumer Affairs. CSLB licenses and regulates almost 290,000 contractors in California and is regarded as one of the leading consumer protection agencies in the United States. In fiscal year 2017-18, CSLB helped recover over $50 million in ordered restitution for consumers.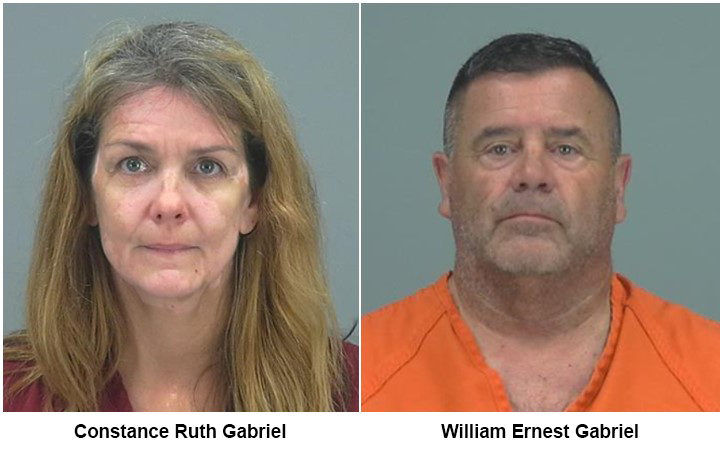 Sign Up For News Release Email Alerts
Please type in your email below and click submit.